We all have some idle time to spare, but we don't all use this time to earn cash and rewards. What makes doing paid surveys great is it can reward you with cash and gift cards for just a small investment of time. And Survey Rewardz does just that.
Click here to start doing paid surveys now.
With SurveyRewardz, you can simply sign-up, complete surveys and get instant offers and rewards as a 'thank you'.
Read more about SurveyRewardz below and you'll be convinced why you should sign up now.
SurveyRewardz Review 2023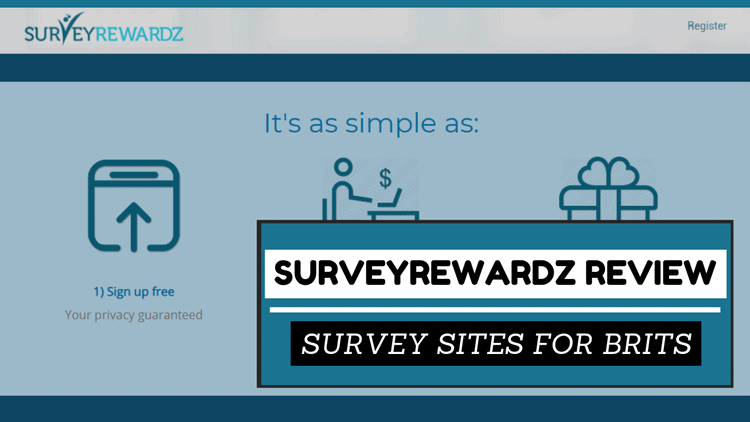 Regularity of surveys
Among other survey sites, SurveyRewardz tops the list when it comes to regularity of survey offers. I always have surveys to complete each week.
Registration requires some basic personal information as well as some additional details for demographic purposes. Survey availability will depend on this data.
What I do find challenging however is not receiving email notifications when survey offers arise. You need to sign into your account to check if you have any surveys pending. I suggest you do this on a weekly basis.
Earning points
Completing surveys is the only way you can earn cash with SurveyRewardz. They are a cash-only site with no point-based rewards system, which many people prefer to points as it shows you exactly what you get for your time.
The total amount you receive varies on the survey length and type. You may not qualify for all survey offers you receive due to more specific demographics, but you will be offered a new survey instantly.
With SurveyRewardz, you can see just one survey at a time, unlike other sites which list surveys to complete. Once you finish a survey, you'll receive an offer to complete the next available survey.
Pay
Pay varies based on how long a survey takes to complete. It can range from £0.5 to £10 for each survey you finish. For each survey, you can see the estimated time and amount you'll earn prior to getting started.
How to redeem points?
SurveyRewardz offer a few ways you can redeem cash. You can choose from PayPal transfers, gift cards for Amazon and other well known online stores, cash via cheque or a prepaid Visa card. With one of the lowest payout thresholds, their reward system is basic but good.
Things to note
Since you are not given a list of survey offers, some patience is required to find surveys that fit your demographics. You will still be required to fill-in additional details each survey and will be disqualified if they aren't a match. Still, it's worth checking out the site as they do have tonnes of surveys on offer.
Summary – 3.5/5
SurveyRewardz is one of the best paid survey sites in the UK. With a cash based system that results in less hassle, all survey fanatics will want this site on their list. While it's not my personal favorite site, they have contributed to my earnings. What's more, I rarely run out of surveys to complete. They are definitely worth checking out!
Click here to sign up to SurveyRewardz now.
Want to learn more? Read about other sites that offer paid surveys and online surveys for cash. Or find all my survey site reviews here.