Top 5 Highest Paid Surveys 2019 You Should Do Right Now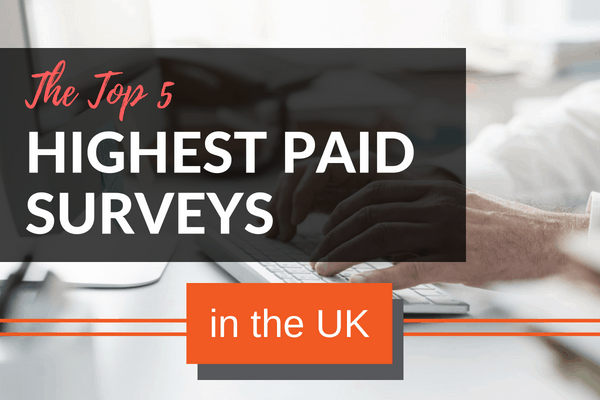 With so many sites offering online surveys for cash, now is the best time to get paid to do surveys.
But if you're going to spend time to complete surveys for cash, it's wise to join sites offering the best rate for your time. So what are the best paid survey sites to earn cash for surveys? 
I've made it easy for you by listing the highest paid survey sites in the UK below.
Comparison of the Highest Paid Surveys Sites 2019
Compare the highest paid survey sites in the UK for 2019 below…
| Site | Points = £1 | Min. Withdrawal | Rewards | Join |
| --- | --- | --- | --- | --- |
| | £ | £10 | Gift Voucher + PayPal | Sign Up |
| | 100 | £50 | Cash | Sign Up |
| | 200 | £5 | Gift Voucher + Paypal | Sign Up |
| | 3000 | £5 | Gift Voucher + Paypal | Sign Up |
| | 140 | £5 | Gift Voucher | Sign Up |
Opinion Bureau
The first site in my list offering the highest paid surveys is Opinion Bureau. While I've been a member I've noticed that surveys do come in varying lengths and pay, however, I regularly receive invitations to complete some of the best paid surveys paying up to £10.
Their surveys are relatively quick and easy to answer, focusing heavily on interactions with brands. Their rewards are also convenient with Opinion Bureau offering online surveys that pay cash via PayPal. You can also opt to receive gift cards from other outlets like Amazon and Flipart.
While not all surveys pay at the higher end, they offer higher paying surveys more frequently than other sites which is why they feature high in my top paid surveys review.
Click here to sign up to Opinion Bureau.
YouGov
The next site offering the top paid surveys is YouGov. Despite the name, the company does not have any affiliation with the government, however they are one of the more high profile legitimate paid survey sites, and as such offering some of the highest paying online surveys.
Surveys can pay up to £10, however it is more common to receive offers to get paid for online surveys around the £5 mark. The site employees a point system whereby 100 points is equivalent to £1.
To ensure you receive the best offers to do surveys for money, it's imperative that you fill in all required profile information, as success with YouGov is highly dependant on matching their demographics.
Click here to sign up to YouGov.
LifePoints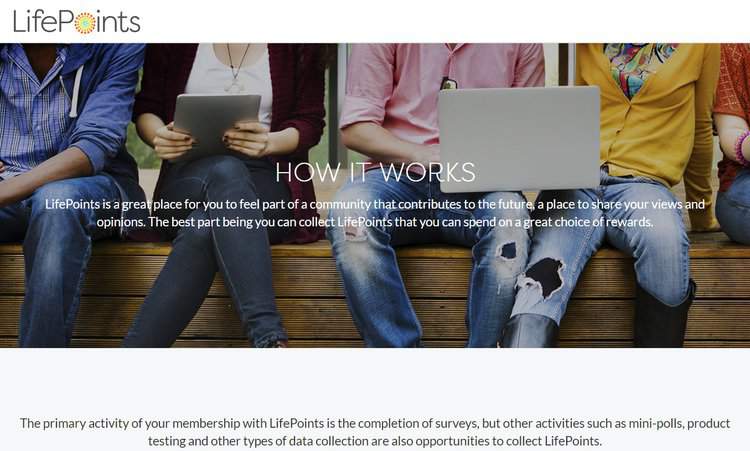 Another site where you can get paid to take surveys is LifePoints. As this list focuses on the highest paid survey sites, LifePoints may not scream out as one of the best paid survey websites. However, the regularity of survey invitations I receive means they offer me some of the best surveys that pay money.
LifePoints also have a simplified rewards structure which means it's easy to get money for doing surveys. I can transfer points, known as Life Points, directly to my PayPal account or receive them via a gift voucher with well known retailers.
There are also opportunities to receive products in the mail in return for a review or you can make Life Points by doing other things, like keep a journal of what activities you do.
Click here to sign up to LifePoints.
Toluna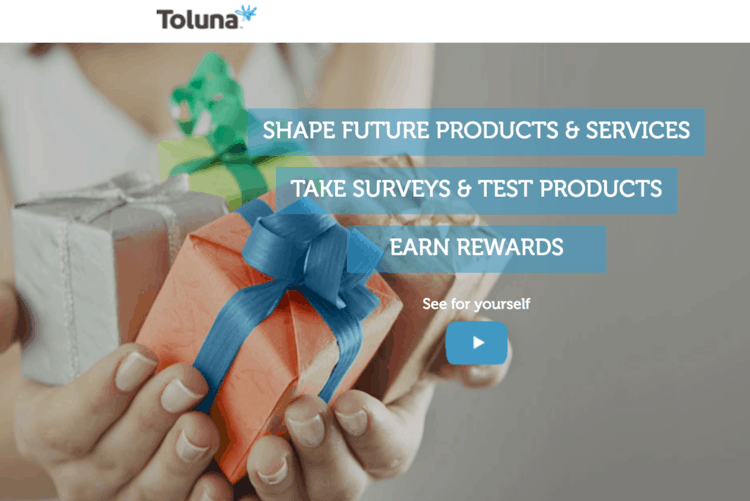 While it doesn't feature at the top of this list, Toluna is my all time favourite site to complete surveys for money. This is because they offer me so many opportunities to take surveys for money. In fact, the first £10 I ever earned from online surveys was from Toluna. There's also comfort in that they've been operating a long time and are known to offer legit surveys for money.
Surveys that pay cash generally pay around £3… not the best, but if you're lucky, you can be invited to participate in more in-depth market research you earn a lot more. Here you can get paid to do surveys paying up to to £75!
They also have a great rewards centre with plenty of options, including the ability to transfer points via PayPal to your bank account. They provide plenty of support to teach you how to make money from surveys, as well regular prize draws and an active online community.
Click here to sign up to Toluna.
Ipsos i-Say
The final site in my list offering the best online surveys for money is Ipsos i-Say, more affectionately known as simply 'i-Say'.
I experimented with this site early on to get paid to do online surveys and to see if they offer legit surveys for money, and they checked out. I've had great success with them due to their simple layout and transparency. They always tell me how much I'll earn and how long surveys take, and email frequent reminders.
While they do offer limited rewards, the ability to make money doing online surveys is there. They also frequently have special offers for completing their legit paid surveys.
Click here to sign up to Ipsos i-Say.
If you're looking for more top paid survey sites you can find them here.