There are some fabulous survey sites in the UK, but picking the best survey sites can be tricky. However, you have me to help!
The best paid survey sites combine a few things – ease of use, a great rewards centre, prize draws and, of course, online surveys for cash.
Thanks to me being a total survey addict, I have tried many. So if you are looking for the absolute top survey sites, here are my best 8 survey sites UK 2019!
Note: I do recommend you join and use as many top survey sites as possible. This is because this is the best way to maximise your income and to make sre there is always a survey to do. This list consists of the top paid survey sites I have found to be the most lucrative and offer the best return for my time.
Want an another way to make money online? Try the Nielsen Computer Panel (click here). Install this app on your computer and phone to earn money without needing to do anything else.
As much as I love surveys, this really is the easiest way to earn money online.
Comparison Of The Best Survey Sites UK 2019
Compare the best survey sites for more money in the UK below…
Top 8 Best Survey Sites In The UK 2019
Toluna is one of the first survey companies I used to get paid to do surveys and remains one of my favourites. Among the best UK survey sites, they are easy to use and consistently offer some of the best online surveys for cash.
They also offer product trials and some focus group opportunities. While they don't offer the best return on my time, they always seem to have a survey waiting for me and a fabulous rewards system.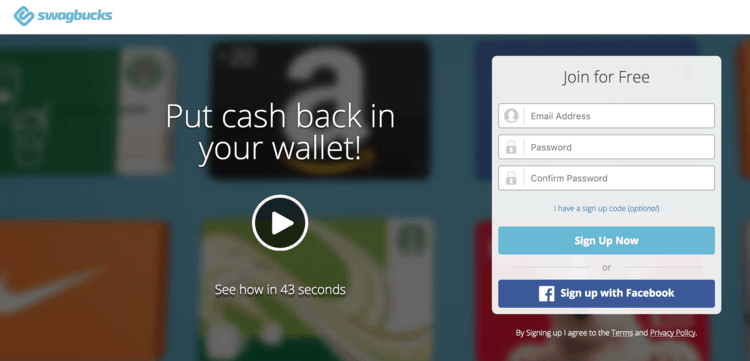 Swagbucks is another big player when it comes to the best online surveys sites which offer consistent surveys. This is in part owed to the fact that there are many ways to earn money with Swagbucks, making them one of the most interesting top survey websites UK offers.
It's easy to get started and they also offer a reward just for signing up. I highly recommend Swagbucks surveys among the best paying survey sites UK.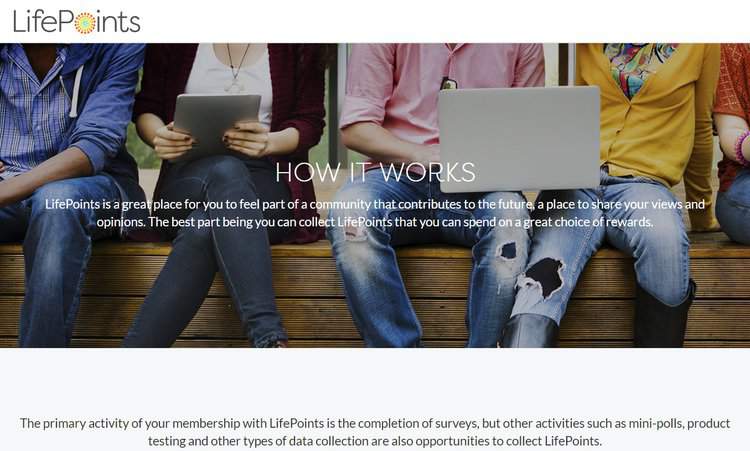 LifePoints is a popular survey site and a newer option for me. I found I didn't have many surveys initially, but they've quickly become one of my best paid survey websites. They are one of the easiest to use online survey sites and do pay relatively well, so I prioritise using their site for the best online paid surveys.
They also pay via cash which is a big bonus. One of the benefits is that it's not just surveys where you can earn money but also from keeping a journal or reviewing a product. Easy money from surveys!
Click here to join LifePoints.
Another of the best survey sites for money is SurveyRewardz. I personally haven't had a lot of success with this site, but many others have reported this as their best surveys for cash site. I have however heard others claim that SurveyRewardz offers some of the best surveys to make money.
What's clear is that they do have an easy to use, clean layout and offer legitimate paid surveys opportunities.
Click here to join Survey Rewardz.
Another of the best survey sites to earn money is Ipsos i-Say UK. This site was another of the first top 10 survey sites I joined, and I had success with their online surveys for cash straight away.
The reason they are one of the best survey websites to make money is their transparency. Although their rewards centre isn't huge, you can get a prepaid debit card or gift card making them one of the best survey sites for cash.
Click here to join Ipsos i-Say.
YouGov is another of the legit survey sites that pay cash, but having success with them can be more difficult. This is because they offer more high profile surveys than other sites, meaning they look for people that fit very specific demographics.
However, they remain one of the legit paid survey sites offering a great return on time, and are one of the surveys sites that actually pay cash. You can also get gift cards as a payment for surveys. They receive a good score in our paid survey list.
If you're looking for the best online survey sites UK offers, you'll want to know which sites pay instantly. Among the most lucrative survey sites, Opinion Outpost is one of the best online survey sites for cash, paying through PayPal instantly (usually within 15 minutes).
They also have a range of other ways you can get paid to do surveys. They're my top pick for the best survey sites that pay cash.
Click here to join Opinion Outpost.
MoBrog is one of the more convenient sites among the best UK survey sites 2019. This is because they have one of the best apps UK for surveys on the go. On average I receive between £3 – £5 per survey, making them one of the top paying survey sites UK for me.
Another plus which contributes to them being the the best paid survey site UK is that they also conveniently pay through PayPal.
Looking for another way to make some easy money online? Click here to join up for the Nielsen Computer Panel and earn money with zero effort!
Don't forget to check out all my survey recommendations including the 10 best paid surveys sites in this article here. It is best to join as many as possible for highest earning power.